Decadal persistence of frugivorous birds in tropical forest fragments of northern Paraná
Keywords:
forest fragmentation, large frugivorous birds, extinction debit
Abstract
Forest fragmentation is a major cause of loss of species. We evaluated the local extinction of medium-large frugivorous bird species in six forest fragments of northern Paraná: the Parque Estadual Mata dos Godoy (PEMG), the largest and most preserved forest fragment in the region, and five other fragments. Fixed-width point counts and line transects were conducted along trails in the PEMG for 10 days: from September 2010 to March 2011, and from August 2011 to November 2011. Avian surveys in each of the other forest fragments were made over four days from October to December 2011. We compared data with a previous census carried out 10 years earlier. No extinction events were recorded from the PEMG. However, the relative abundance of species significantly changed during the ten years between surveys. In all the other forest fragments at least two frugivorous bird species disappeared, and in some as many as seven. Protecting the PEMG is crucial for the maintenance of frugivorous bird populations in our studied landscape.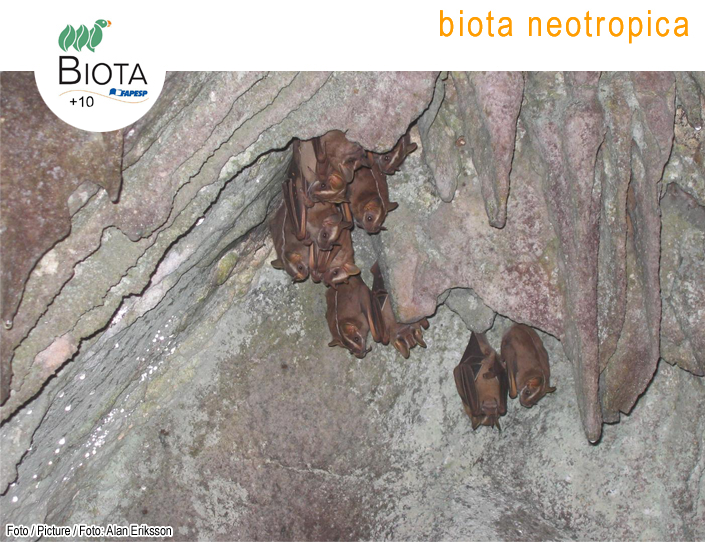 How to Cite
Zaiden, T., Marques, F. C., & Medeiros, H. R. (2015). Decadal persistence of frugivorous birds in tropical forest fragments of northern Paraná. Biota Neotropica, 15(2). Retrieved from https://www.biotaneotropica.org.br/BN/article/view/1297