Chironomus amissum sp. n. (Diptera, Chironomidae) from southeastern Brazil
Keywords:
Chironomus amissum sp. n., morphology, karyology, Chironomidae, Diptera, Brazil
Abstract
The paper presents a description of larva, pupa, imago (male) and karyotype of Chironomus amissum from southeastern Brazil. It belongs to pseudothummi cytocomplex with 2n=8 and chromosome arm combinations: AE BF CD G. Several fixed homozygous inversions distinguished arm A of the new species from that of Chironomus columbiensis Wülker et al. 1989 and Chironomus anonymus Williston, 1896. One homozygous inversion of arm F differentiated it from C. anonymus. Species-specific characters were presented in the larva, pupa and imago.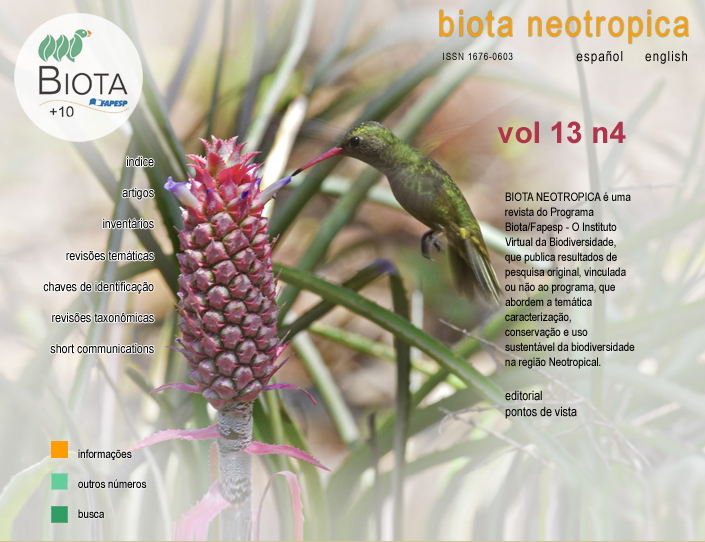 How to Cite
Correia, L. C. da S., Trivinho-Strixino, S., & Michailova, P. (2013). Chironomus amissum sp. n. (Diptera, Chironomidae) from southeastern Brazil. Biota Neotropica, 13(4). Retrieved from //www.biotaneotropica.org.br/BN/article/view/1209