Bony fishes (Teleostei) caught by small-scale fisheries off central to south coast of São Paulo State, Southeastern Brazil
Keywords:
artisanal fisheries, ichthyofauna, species list, western Atlantic
Abstract
Small-scale fisheries have a great socioeconomic importance in Brazil. Different regional characteristics along the coast, mostly related to landing sites, equipment used, and targeted species, renders its assessment and monitoring difficult. The aim of this paper is to present a list of species of bony fishes (Teleostei) caught by artisanal fisheries along the São Paulo coast, southeastern Brazil and to provide comments on the relative abundance and conservation status of those species. A total of 315 fishing fleet landings were surveyed, and 106 species distributed among 38 families were recorded. Sciaenidae and Carangidae were the most frequent families in species number. The southern king weakfish, Macrodon atricauda, was the most abundant species, representing 28.03% of the total number of specimens caught. Eleven of the most abundant species are classified as Overexploited in the country or as Near Threatened in the state of São Paulo. These findings reinforce the relevance of assessing and managing artisanal fisheries.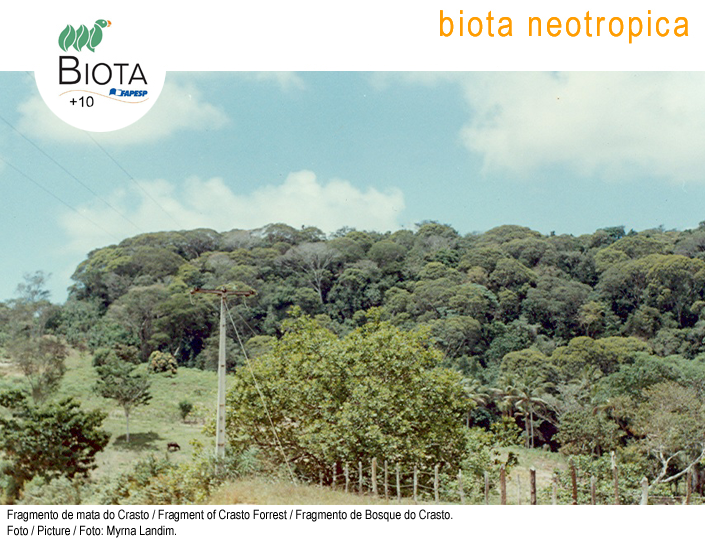 How to Cite
Motta, F. S., Rosa, M. R., Namora, R. C., & Gadig, O. B. F. (2014). Bony fishes (Teleostei) caught by small-scale fisheries off central to south coast of São Paulo State, Southeastern Brazil. Biota Neotropica, 14(4). Retrieved from //www.biotaneotropica.org.br/BN/article/view/1158
Section
Short Communications